With only 26 days left in the year, it's no surprise that activity in the real estate market is winding down. Historically a slower time of the year due to the holidays, November 2018's stats reflect just that.
Sales were down 42.5% in November when compared to this time last year, and 18.2 % lower than October's sales.
Here's a look at your Market update for Vancouver West, Vancouver East, and the attached market Downtown.
Vancouver West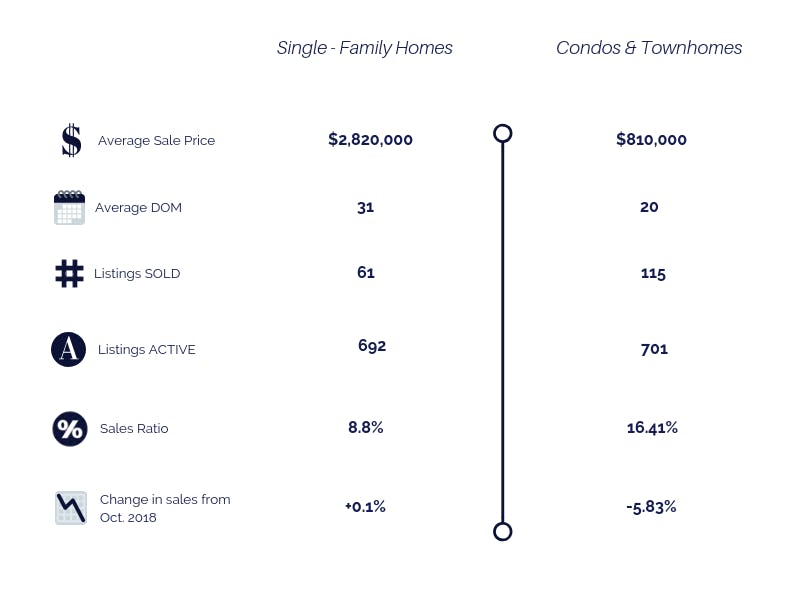 . 
Downward pressure on detached homes on the Vancouver West Side can be seen as the average price for a single-family dwelling dips below $3,000,000. We've seen homes on the west side sell a few hundred thousand below their tax assessed values, which poses an excellent opportunity for buyers looking to break into the West Side.
Vancouver East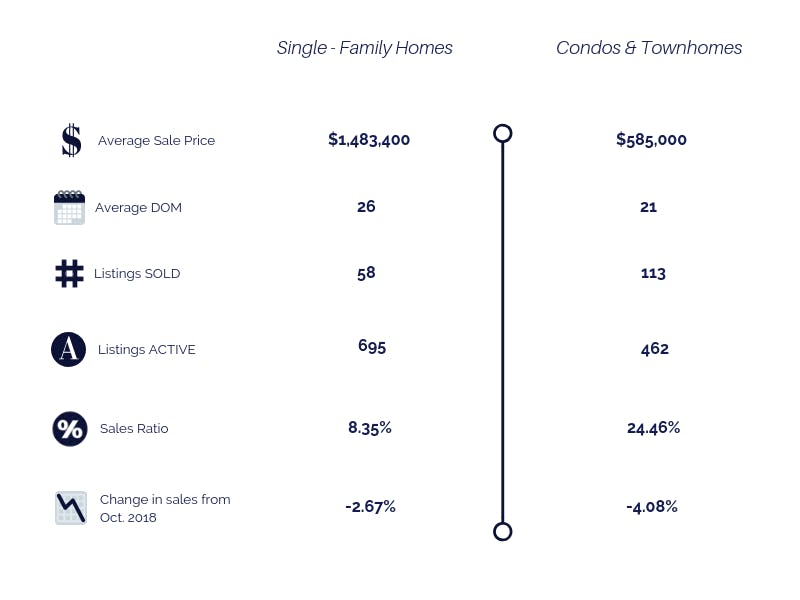 . 
Downtown – Attached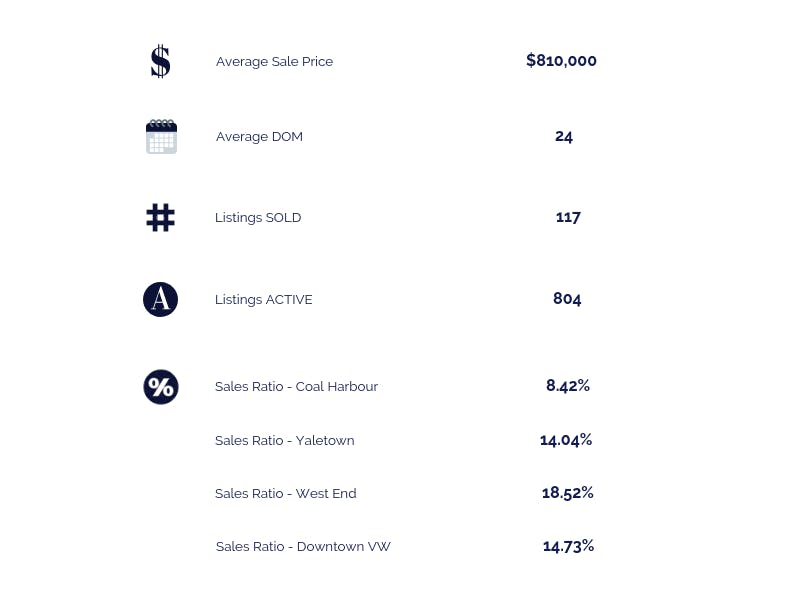 . 
As we end the year in a strong buyer's market, we urge motivated purchasers to act now. Often in slumped markets, consumers act almost too cautiously in "waiting for the bottom." Most will miss the bottom and get in when the market is on the way back up. Now is the time to be actively searching and putting in offers while you can still get a deal.
Give me a call at 778-889-7355 with any questions, concerns, or let me know how I can service your real estate needs!