With Vancouver Real Estate being a national topic of interest, this is not breaking news. Sales have plunged just over 40% since this time last year. It's no wonder Vancouverites may be on the fence about participating in the market. As a Realtor who has experienced 2 of these markets previously – once in 1998 and once in 2008 – I can say with confidence that Vancouver Real Estate never stays down for long.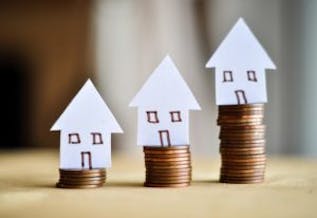 Now is an opportune time for buyers to be making a move. We've outlined some of the opportunities to think about if you're on the fence about real estate right now. If you:
1. Own a Larger Condo (2 Bedroom +)
With attached homes currently in a balanced market, condos and townhomes are both holding their value for sellers and giving buyers a healthy range of options. It seemed for a long time that an attached home was as good as one could get in this crazy real estate town we live in. However, the price of a detached home, especially on the West Side, has dropped. We've seen homes assessed at over $3,000,000 sell for $700,000 under that value. We have a window of opportunity where for the first time in years, homes aren't selling over their tax assessments.
While that still sounds like a big sum of money for the average Vancouverite, it can really make a difference if you've built up enough equity in your condo or townhome, and can now transfer that over to a detached home. The Vancouver West Side is obviously one of the more extreme examples, with detached markets in East Vancouver, Burnaby, New Westminster, and Coquitlam being the more attainable alternatives. Moral of the story: if you dream of the white picket fence from your strata unit, now could be the time to act.
2. Are a First Time Home Buyer
We're not going to pretend that slightly lower home prices mean that the market is more affordable for the first time home buyer. It's not. With higher interest rates, buyers are qualifying for smaller mortgages with the same monthly payment. However, if you've been on the sidelines for a few years, have accumulated a healthy down payment, and have watched the market like a hawk, it could be time to get creative. Perhaps a starter condo in the suburbs or a condo that could use some TLC in Metro Vancouver are within reach. Look for the buildings and neighbourhoods in which you see the most growth potential, as when the market turns around (which it will), you'll have built up some equity for your next investment.
3. Own a Detached Home in The Suburbs
In 2015, prices rose and continued to rise at such astronomical rates that the dream of owning a home in Vancouver slipped away for many families. Suburbs like Burnaby, North Vancouver, Coquitlam, New Westminster, Richmond, Port Moody, and Surrey have always been great places to live, and some have ventured out as far as Maple Ridge, Langley, and Abbotsford for affordability. But if your goal is to be closer to the city, then you might be able to have it – with adjusted expectations that is. If downsizing works for your lifestyle, then this is the ideal time to get closer to the city. Whether it's from Abbotsford to Burnaby or Burnaby to Downtown, you have a window of opportunity that might close once the new year gets rolling.
4. Own a Detached Home in Vancouver
If you own a detached home in Vancouver and are in no rush to sell, then wait. In slumped markets, what often happens is people panic and want to cash out, thinking that there is no going back. This is why we're seeing an incredible amount of supply – specifically 38% more homes listed now than this time last year. With more supply and less demand, that's why listings are sitting on the market and becoming less and less attractive to potential buyers. Speaking on historical evidence, it's best to wait it out during this time.
Now, if you own a detached home and have to sell due to relocation, old age, the need for cash etc., what you need to do is adjust your expectations. The reason homes are siting for so long is that sellers are still expecting 2016 prices. We've seen that high demand and multiple offers are alive and well for homes that are priced correctly. Choose a Realtor that understands pricing strategy, and drive the most traffic through your listing to get the highest price possible in this market.
Overall, Real Estate can be tricky. As secure an investment as it is, it can be hard to navigate in ultra-inflated markets. Feel free to give me a call to discuss your questions, concerns, and goals – because if you're tenacious about it, they can most definitely be a reality!