It's not breaking news – Vancouver home prices are high, and getting into the market is a challenge for many first-time home buyers. To make matters even more complicated, the immediate suburbs of Vancouver like Burnaby, Richmond, and North Vancouver are becoming increasingly unaffordable, meaning Vancouver home buyers are having to move further and further from the city. The good news is – transit lines are expanding and there are growing communities now more easily accessible to working Vancouverites.
With a surge in multi-family housing and modern transit-oriented communities popping up in these areas, value is only going up. Recent data from MoneySense looks at certain neighbourhoods that are appreciating faster over one, three, and five year periods compared to other neighbourhoods. Mixed with some good old Realtor's expertise, we've selected our favourite neighbourhoods below, and why they're an exceptional place to hang your hat and hold your money.
New Westminster
Uptown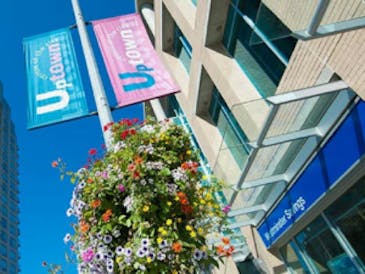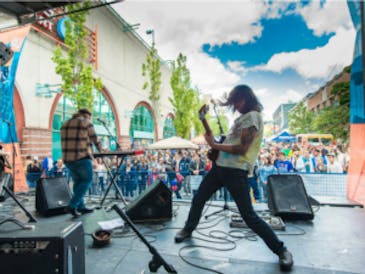  The average home price is less than $1 million, and has appreciated almost 93% in the past 5 years
 A mixed use community with a variety of housing types
 Provides the urban lifestyle without the Downtown Vancouver prices
 Located on the Fraser River waterfront, home to many street festivals in the summertime, farmer's market, and paths for strolling
 Two Skytrain stations
 Major arteries are Highway 1A, TransCanada Highway, and Lougheed Highway, providing excellent options for commuters.
The Heights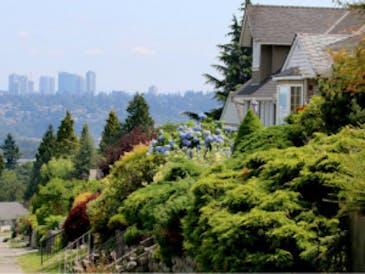  A quiet, family-oriented neighbourhood
 Elevation of the neighbourhood allows for great views of the Fraser River and Mt. Baker
 Bordering Burnaby, making the area very close to commercial shopping
 Home to New Westminster's largest employer – The Royal Columbia Hospital. The hospital is undergoing a major expansion, with growing demand for health care professionals in the area
 Two sky train stations for commuters to Vancouver and Burnaby
Queensborough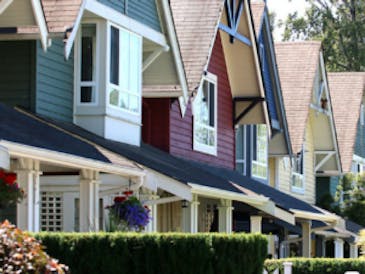 .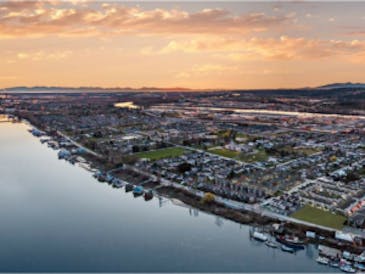  Transformed from a rural and industrial neighbourhood to a thriving residential community
 On Lulu island, with many waterfront homes and condos connected to the rest of New Westminster by the Queensborough bridge
 The Queensborough Landing Shopping Center is abundant with outlets and superstores
 Some charming family farms remain in the area
 Many parks, sports fields, and walking paths for leisurely recreation
Sapperton
 A mix of single family and multi-family residential homes
 Another popular neighbourhood for employees of the Royal Columbia Hospital, which is going through a major expansion
 The growing brewery district, in addition to major office and commercial developments in the area, are attracting companies, retailers, and young professionals.
 Hume Park is home to many trails, sports fields, and fishing in the Brunette River for a pleasant way to end the day
Downtown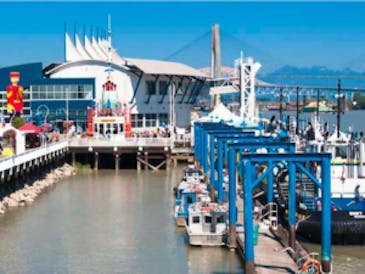 .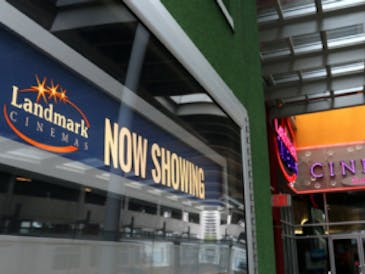  New developments are mixed in with charming heritage buildings
 An influx of employers to the new Anvil Center has attracted many young professionals to the area
 Two Skytrain stations make it very accessibly to commuters to Vancouver and Burnaby
 There are plenty of shops, cafes, bars, and restaurants on the main strip
 The historic waterfront used to be mainly industrial space. Now it is a boardwalk of parks, greenery, and condos, where one can see boats and seals during a stroll
Port Moody
Port Moody Centre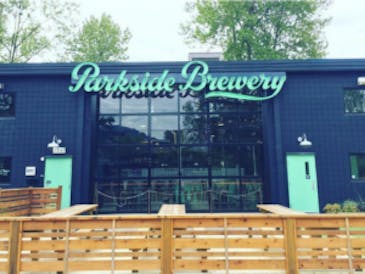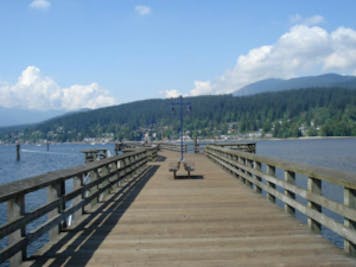  Two new Skytrain stations – Port Moody Centre Station, and now the Inlet Centre Station – have made this area far more accessible and attractive to young professionals
 Abundance of new condo and townhome developments
 Rocky Point Park is the perfect recreational hub, with a boat launch, hiking, and biking trails
 Close to Brewery Row, a hot spot for patio hopping and dining in Port Moody
 Already appreciated by almost 20% since 2015
College Park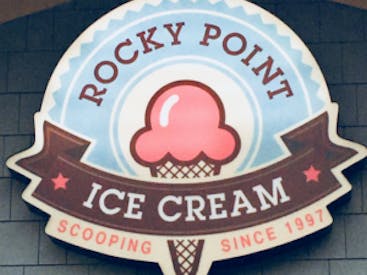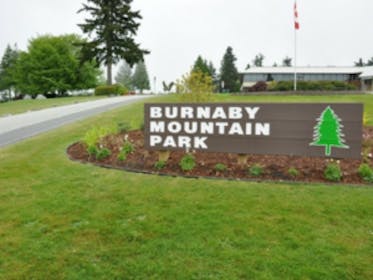  Located at the base of Burnaby mountain – providing hiking and biking trails, beautiful views, and a rose garden at the summit
 The area overlooks Burrard Inlet and is very close to Rocky Point Park, Brewery Row, and local favorite Rocky Point Ice Cream
 Just a quick drive to Lougheed Town Centre, which is being redeveloped into a major urban community and retail center
 The historic commercial district has many local boutiques, pubs, and cafes
 Located between two Skytrain stations
 There is also a West Coast Express station and quick access to Barnet Highway
Langley
Walnut Grove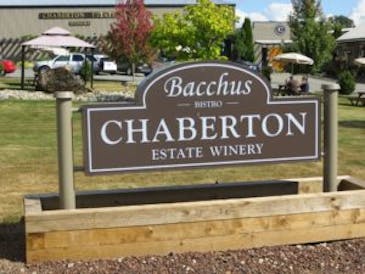 .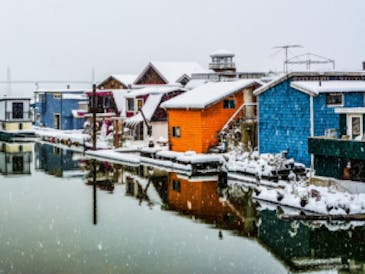  A commuter town, due to its proximity to Highway 1
 Close to major shopping plazas, as well as local shops
 There are lots of schools in the area, as well as an excellent community center, appealing to young families
 The Krause Berry Farms, Chaberton Estate Winery, and Canadian Museum of Flight are just a few of the diverse local attractions
 Derby Reach Regional Park is excellent for fishing, walking, biking, picnicking, and letting the dogs run around off-leash
Brookswood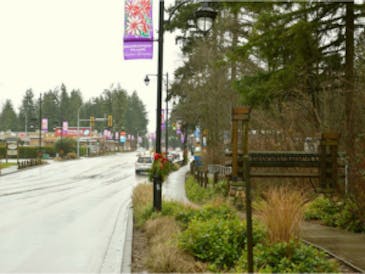 .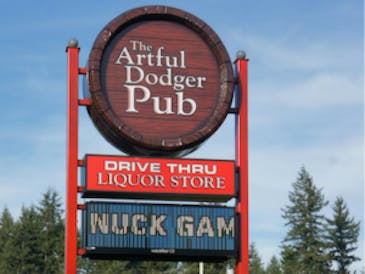  A small town atmosphere with many single-family homes sitting on large lots
 The community is growing due to an influx of multi-family housing developments and an updated community plan
 There are also proposed commercial developments that will improve local amenities
 Home to one of BC's remaining drive through liquor stores
 A popular horseback riding destination, the neighbourhood is home to the Artful Dodger Pub, where you can bring your horse to the bar!
 There is even a BMX track in addition to the area's many parks!